---




No Doubt Posters and Postcards


Clicking on the buy button will redirect you to a site where you can find these posters for sale.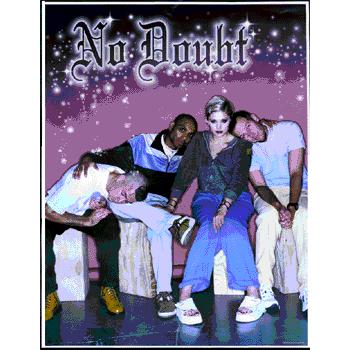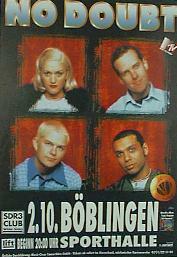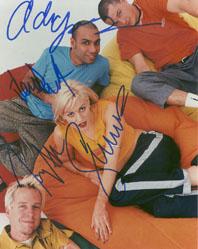 ---

Hi. I just wanted to say that I love photography and that I totally respect the rights of any photographers whose works may appear on my site. I'm trying as hard as possible not to violate anybody's copyrights in putting up these pictures. If possible, I will try to add photo credits. (Usually when I find photos, they don't include the photo credits though.) If you have any No Doubt photos you'd like me to add or any extra info about the photos I have up, feel free to email me at guitargrl22@lycos.com or click on the feedback link below. Thanks!

Email me! Send feedback!